DVS Tapes Offers a full line of Industrial Adhesive Tape.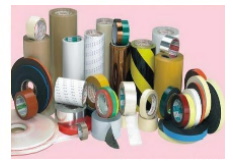 * Get your message across with every package you ship. * Each message repeats throughout the entire length of the tape * Other messages and thickness available,
For Other Message Send us Enquiry
Ideal Usage for Sealing all exports Cartons. resistant to ageing, UV lights, Moisture and even extremes of temperature.
Note :- The technical specifications refer to average value only and may be altered without notice.
We're here to help!
Contact us on +91-8691013143 should you have any questions or alternatively complete the Quick Quote form to receive a custom quotation.